Yes, it's true. I windsurf with music. It's nothing new as I started already in 2014 with it – and I loved it from the very beginning. The question why I windsurf with music is not so easy to answer. Basically it is, because I ve more fun and simply sail better (when I listen to a good Song!). It's something which helps me getting me focused on Windsurfing. I don't know how you feel while surfing and what you think while Windsurfing, but for me (especially when I am not focused), I am drifting away with my thoughts. I am thinking about my life, my problems, what I had for lunch, what I will do tomorrow, what should I better do in this special moment, blablabla and much much more – but what I often not think about: About the next move, how could I duck my sail better, what did I do wrong on my last attempt…and guess what Yes with music I am in my zone…and whats even better with the right music it's much easier to step out of my own comfortzone. 
In my whole Windsurfing with music experience I tried a lot of products. Starting with a waterproofbag for my iPod Nano and some waterproof shit ION Headphones(killing that iPod soon), a few pairs of headphones later I switched to an iPod Shuffle in a pretty bad waterproofbag and again not such nice headphones from Amazon (can't even remember the brand). iPod died again. From that moment I switch to a MP3 Player-Headphone Bundle from China, called smarttera. I had a couple of those in the last 3 years, I would say I had around 2 at least each year – but I was never satisfied qualitiy and the headphones fell out easily and were not so nice to wear – but it worked and I could sail with music. 
Last year in Amsterdam JBL came with their new sports headphones- and hey the unofficial launchpaper already wowed me. Fully waterproof headphone with integrated mp3 player. YES. I was burning for this product already more than 8 months before its launch. And guess what when Eduard gave me the first sample and said I should try it and produce a sick video in Brazil- I was like: HELL YEAH, thats the product I was waiting for. I took it with me to brazil and was already in love with it- and it was just the first proto: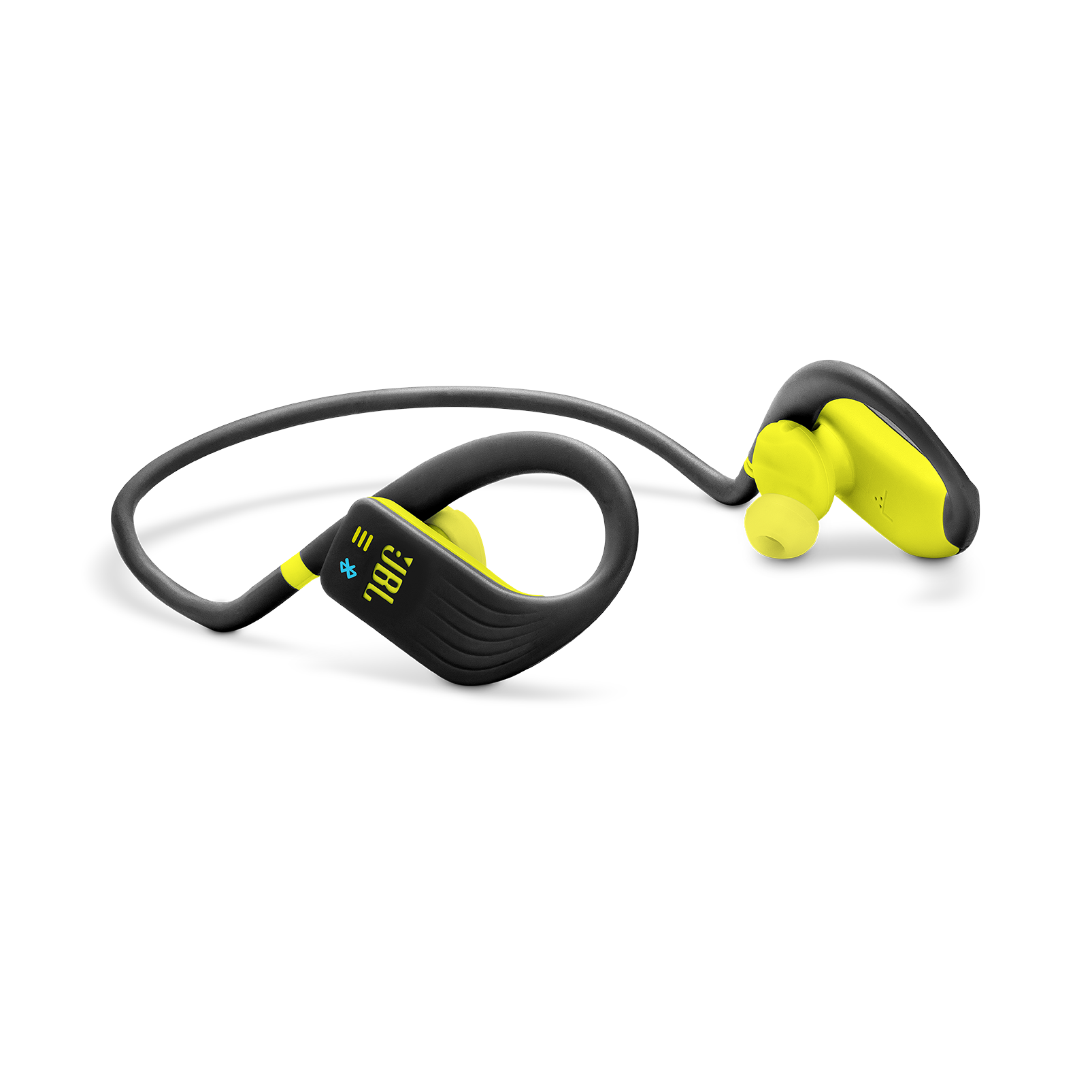 In the end the ENDURANCE DIVE, is everything I was searching for for years and until now it's the only headphone/mp3 player bundle I can really recommend you for action watersports!
Whats better than on any other products I tried?
all in one solution – just a pair of headphones (no mp3 player, wires around your body, in your wetsuit needed)
very good sound quality
headphones stay super save in the ear and never hurt
you can use the Endurance Dive as a normal bluethooth headphone aswell
use in other situation of your life is possible (I would never ever do this with the waterproof solutions I used before)
I used the headphone also during the Event in Neusiedl (was not the fault of the headphone I could not get a better result than 17th) and during the Austrian Championships- which I won (I could stay super focused with my music). Since I ve the endproduct I did not have many sessions without music and I am still convinced that this is the way a headphone for watersport should look like – well done JBL.